Home Plumy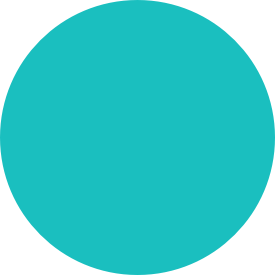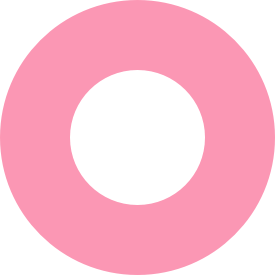 The Best AI for Your Shopify Store
Boost your sales and take advantage of the competitive edge that Plumy offers with its cutting-edge Artificial Intelligence technology.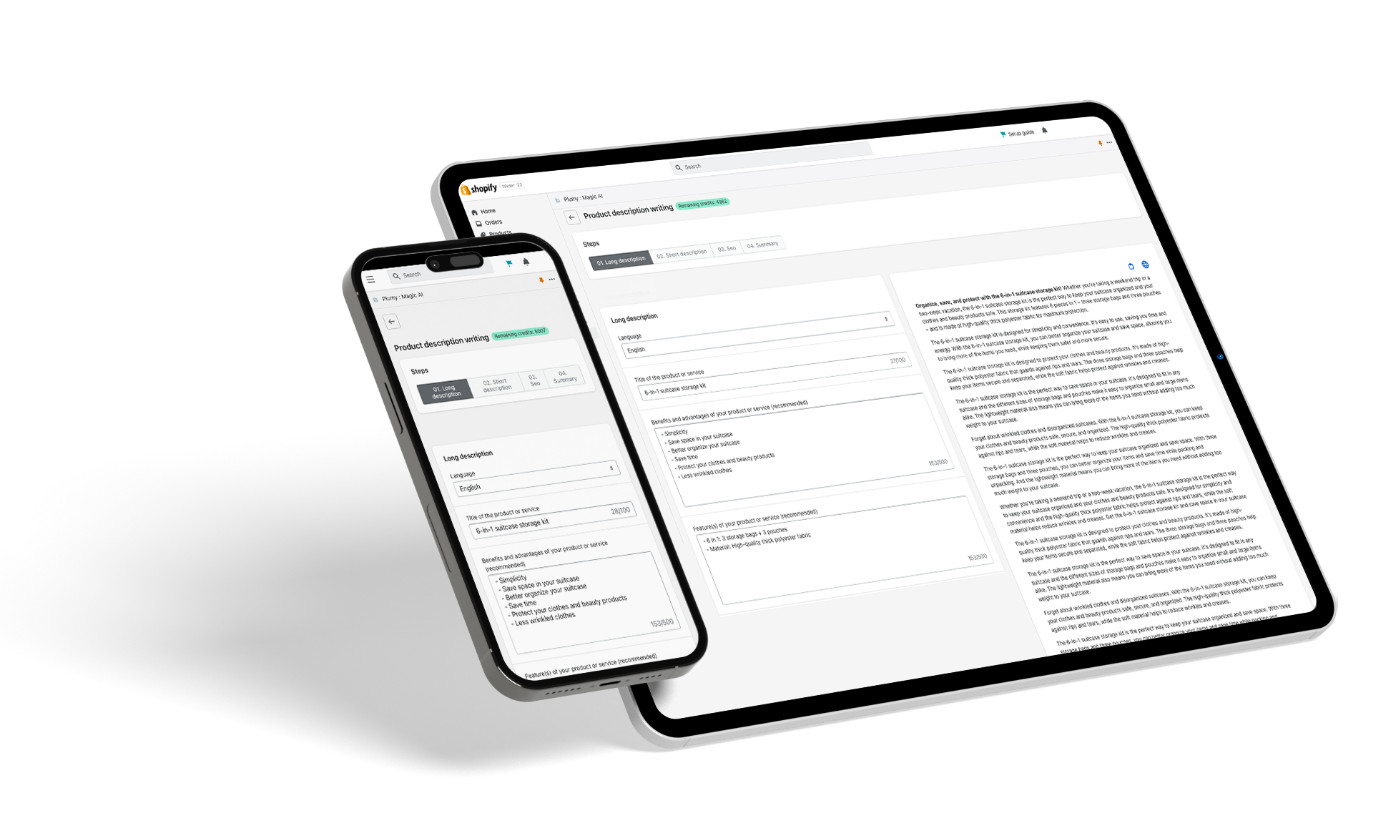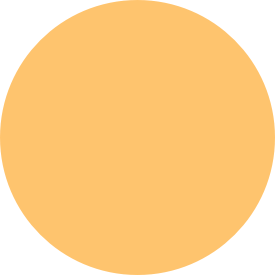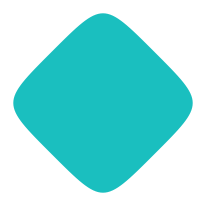 Unlock Your Ecommerce Potential with Plumy's Advanced AI Tools
Plumy is a specialized AI for ecommerce that offers 14+ tools to help you succeed as an online retailer. With Plumy, you can create detailed and ultra-sales-oriented product descriptions, improve your SEO with unique content, generate more traffic, and increase sales.

Take advantage of the competitive edge that Plumy offers and internationalize your store with ease. Say goodbye to the hassle of creating content, and save on writing costs with Plumy.
Create Killer Content in No Time with Artificial Intelligence
Plumy offers a range of features to help you with all your ecommerce needs. From product description writing to advertising, Plumy has got you covered.

- Product description writing
- Short product description writing
- Title & meta description writing
- Pros and cons
- Product description rewriting
- Rewriting of an existing product description
- Product description translation
- Article writing
- Find article topics
- Paragraph writing
- Text rewriting
- Facebook Ads writing
- Google Ads writing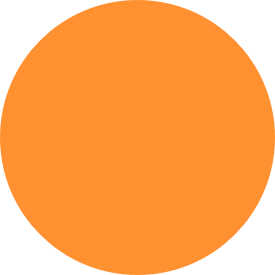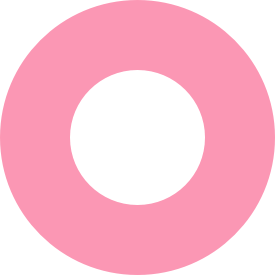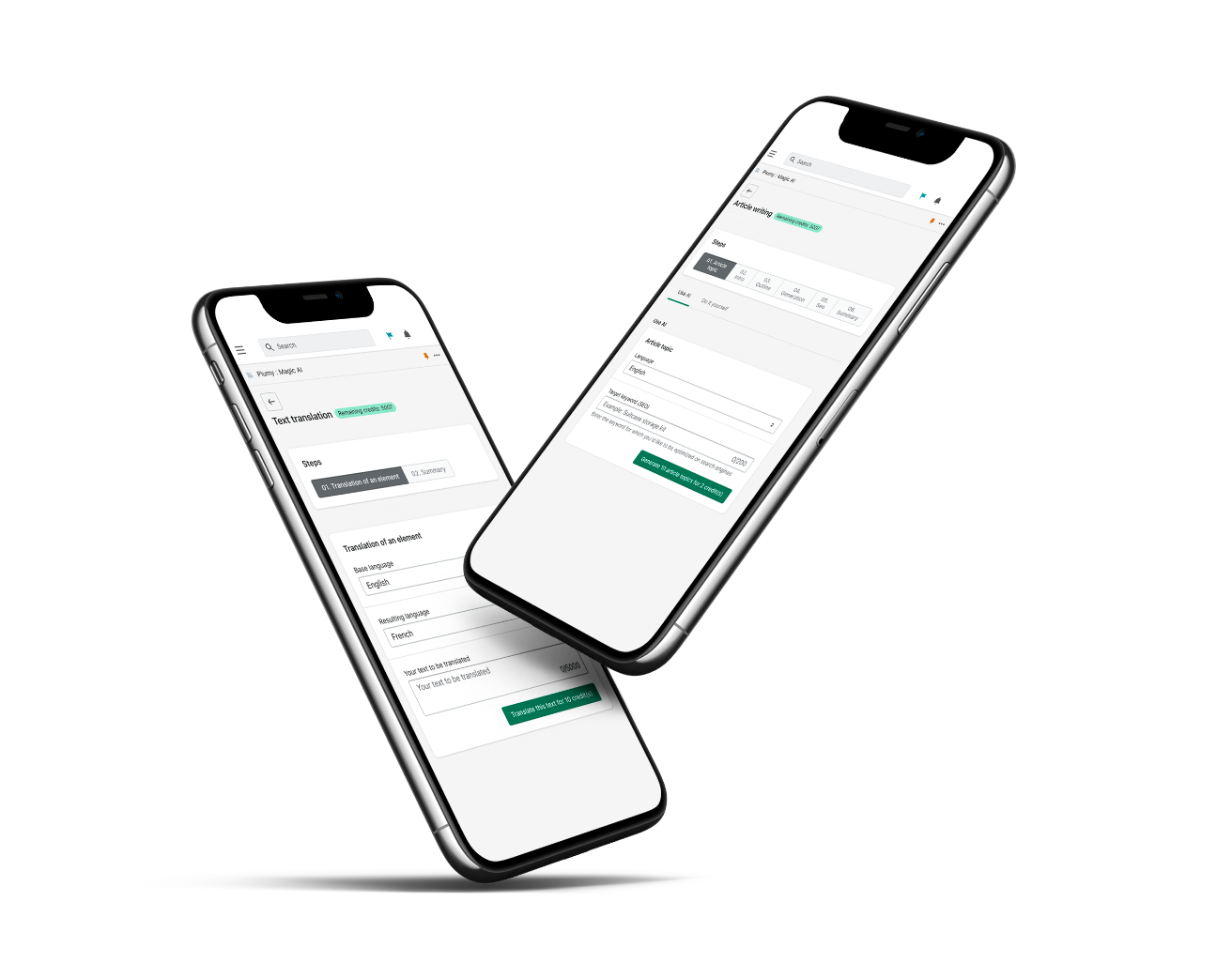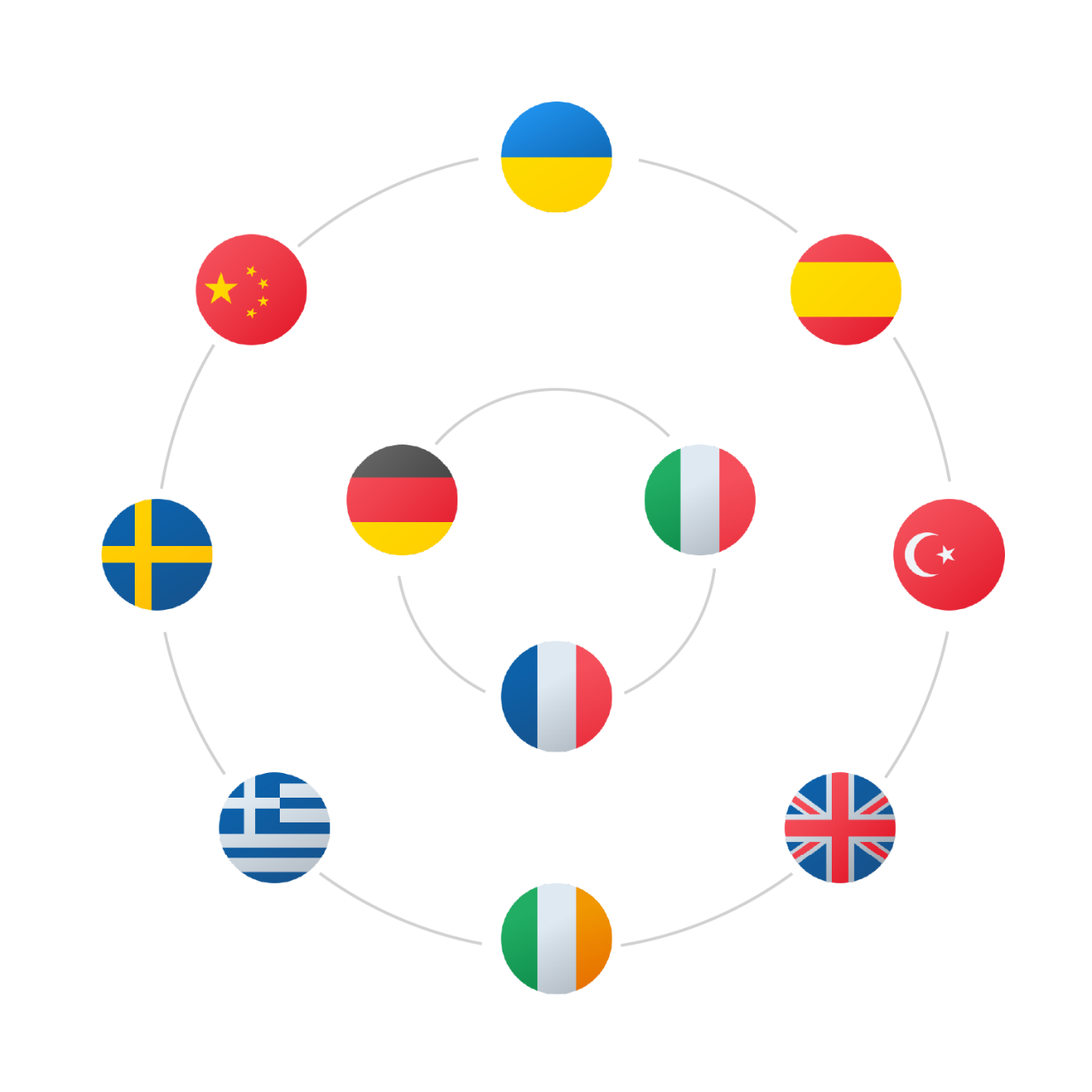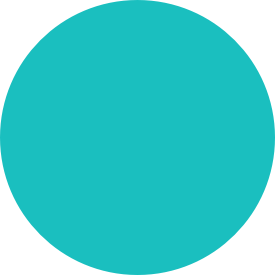 Reach a global audience with ease!
Our AI technology provides the best translation in the world, with 29 languages available to choose from.

Here are the available languages:
English, Bulgarian, Czech, Danish, German, Greek, Spanish, Estonian, Finnish, French, Hungarian, Indonesian, Italian, Japanese, Korean, Lithuanian, Latvian, Bokmål Norwegian, Dutch, Polish, Portuguese, Romanian, Russian, Slovak, Slovenian, Swedish, Turkish, Ukrainian and Chinese
Frequently asked questions
"Plumy has been a game-changer for my e-commerce store. The AI technology is so advanced and user-friendly, I was able to create product descriptions in record time. The descriptions are detailed, unique, and made to sell, which has helped me increase my sales and improve my SEO. I highly recommend Plumy to any e-commerce store owner!"
"As a small business owner, I was struggling to keep up with the content creation for my store. Plumy has not only saved me time but also money by eliminating the need to hire a copywriter. The app is packed with features, and I love that I can write in different languages to reach a global audience. I'm so happy I found Plumy!"

"I have tried several e-commerce content creation tools, but nothing compares to Plumy. This Artificial Intelligence app is very affordable, and the results are fantastic. The product descriptions, blog articles, and advertising copy I created with Plumy have helped me drive more traffic and generate more sales. If you want to take your e-commerce store to the next level, I highly recommend giving Plumy a try."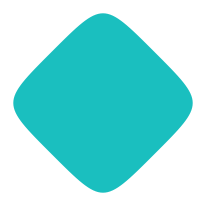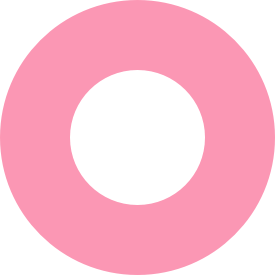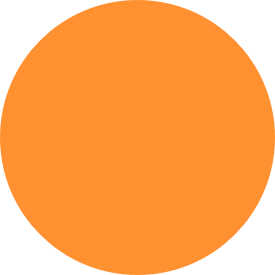 Sign up today to start your free trial
Plumy is available for free on the Shopify App Store. Simply install the app on your Shopify store, and start creating high-quality, unique, and optimized content for your customers.